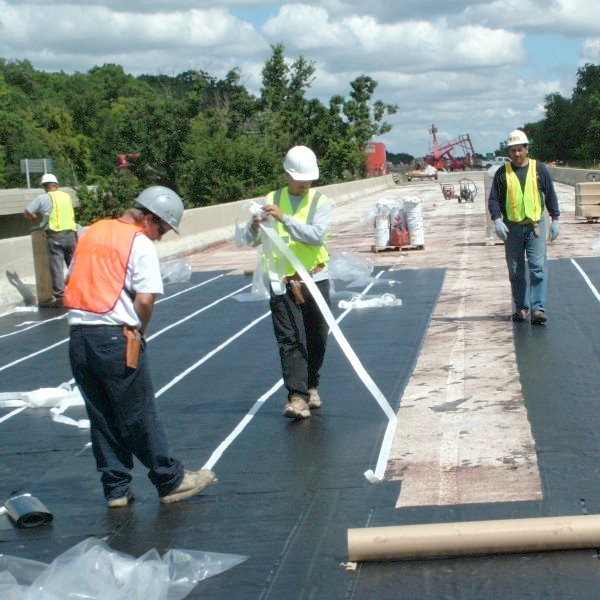 Provides an excellent waterproofing membrane for bridges, parking decks or other vehicular traffic structures to be overlaid with an asphalt concrete wearing course.  
This product has been used for decades to waterproof bridges and parking decks and meets ASTM D 6153, Type III. MEL-DEK is a roll-type waterproofing membrane that is 65 mils thick, composed of a nominally polymeric waterproofing membrane on a shrink-resistant, heavy-duty, polypropylene woven carrier fabric.
MEL-DEK is ideal for repair, maintenance, or new construction applications.